Installing OWW
What are the minimum specs for OWW?
---
OS: Windows 7, Windows 8.1, Windows 10 (64-bit versions only)
Processor: Quad Core CPU (Intel or AMD)
Memory: 6 GB RAM
Graphics: Nvidia GTX 660, AMD Radeon 7870 (or better) VRAM: 2GB or more
DirectX: Version 11
Network: Broadband Internet connection
Storage: 15 GB available space

---
Is OWW only for PC? What about a Mac version?
---
OWW is currently PC only (for now).

However, some enthusiastic players used cloud gaming as a way around this. The idea is that you have a high-end gaming PC in the cloud that runs the game for you, while you connect from your mac (or other computers that don't meet the minimum required).
It works very well but requires a reasonably fast internet connection and costs based on usage (around $0.4 per hour - this is for the cloud gaming service, OWW is free).
Detailed instruction for those who want to play from Mac can be found here (also works for other platforms): https://www.oww.io/oww-on-mac
---
How about OWW in VR?
---
Not yet, but it's a planned feature for the future.
---
Where can I download the game from?
---
You can find the link on our website https://www.oww.io/ .
Also Steam: https://store.steampowered.com/app/876160/Occupy_White_Walls/
---
---
Gameplay
How do I play?
---
Take a look at the (old) tutorial video explaining the basics: https://youtu.be/O23MsXq2hlg
If you are a new user a tutorial will popup automatically when you first login;
The basic game loop is:
Build and curate your own gallery and fill it with art that moves you, with the help of our AI assistant curator D.A.I.S.Y, or teleport to other galleries to explore and meet other people.
---
Can I create several galleries?
---
Currently we don't support multiple galleries in the same account but nothing prevents you from adding 'wings' to your museum…
---
Can I change the name of my gallery?
---
Not currently, it's basically your player name. We currently don't support changing your name either.
---
How do I use the expand tool?
---
Select the expand tool and go to the edge of your own gallery. When you approach it a blue wall should appear. Using the expand tool you can click to purchase that cube of space. Be warned that the more you buy the more expensive it becomes!
---
How to delete an object?
---
In the tools menu look for the delete icon (looks a little like an X), place it in the action bar, activate it (by choosing the slot it's in) and point at your target…
---
How to change the 'TEXT' text to something else? :)
---
Aim at it carefully until you see a yellow outline, then press "E"
---
Can I remove my avatar's Mask/Hat?
---
You can't remove the mask/hat currently - but you can change them...
---
Is there a way to shut down the NPCs?
---
No, we love our AI agents too much.
---
How can I move an Artworks after it's placed?
---
Please select the move tool and move the cursor on the painting. When you see a green outline, you can click (left mouse button) and place it where you want.
---
Can I post a comment on another players gallery?
---
Yes! Looks for a reception desk, approach it and press 'E'. Not all galleries have reception desks, however you can add one to your gallery too...
---
Can I record walkthroughs of my gallery and stream/share them online?
---
Absolutely! We love to see what our players create, if you do post it, please drop us a link on discord.
You can record videos in the game, we have a special cinematic camera (press F8), especially for this goal.
Basically it is like flying a spaceship. Hope everyone has an experience in it.
*WASD* - Move. The camera will accelerate and keep momentum. If you stop pressing any button - it will decelerate. You have to turn in advance to get nice curved turns.
*Ctrl/Space* - Up and Down. Same rules.
*Mouse camera rotation is smooth* - Imagine you are controlling camera not with mouse but with a *Flying Stick* like in a plane. It also accelerates and decelerates.
If you got camera rotating fast and not moving a mouse - it will not stop immediately. To make it so - move mouse in opposite direction.
*Mouse wheel scroll* - changes the movement speed and acceleration to faster/slower. One tick on your wheel - already a noticeable change, so don't scroll it like crazy
*PageUp/PageDown* - changes the rotation speed and acceleration. Allows making very smooth turns with lower speeds.
---
---
Economy
How do I earn money in OWW?
---
Your gallery will generate income based on a combination of Expanded space ('Cubes'), Architecture and Artworks - they bring in visitors that generate income. Both from NPCs and other players.

To earn Pixels in OWW you need to have a reception desk in your gallery and press 'e' to 'open' the gallery for a limited time. After visitors have left you will see a pile of pixels (blue cubes) on our desk that you can collect.
Other players can visit yoru gallery when you are offline and open it for you - generating pixels for you to find when you are back.
It may seem slow at first but hang in there, many players manage to build huge, expressive and interesting galleries.
---
I spent all my in-game money, what should I do next?
---
When you run out of money (or inspiration) you are welcome to visit other players galleries and hang out with them - many people would visit your gallery, too - which will generate additional income for you and help expand your gallery even further.
---
---
Art
I am an Artist, is it posible to import my artworks into the game?
---
Not at the alpha stage but that's the vision for the Beta version. Our manifesto reads 'Every artist deserves an opportunity' - and we mean it.
The idea is that artists will be able to upload their own art which will then be available to players to display and comment on in their galleries.
This is very cool, but what's even more radical is that D.A.I.S.Y - our art discovering AI will then 'learn' your artwork and over time pitch it to players who might like it, comment and show it in their gallery to their visitors etc. You can see these too and interact with players...
---
Can I buy multiple copies of the same artwork?
---
No, you can only post one copy of each artwork per gallery.
This is done to preserve the uniqueness of the Art, so in OWW everyone can have a Mona Lisa, but only one of it…
(BTW the actual Mona Lisa isn't in the game yet, but soon)
---
How do I add a comment to an artwork?
---
Approach the painting and press "E" to zoom into it - you can then add a comment at the bottom left.
---
How to use DAISY?
---
What's cool about Daisy is that it works in the background, you don't actually have to do anything for it to start learning your individual taste and suggest artworks it feels will 'move you'.
As you play the game and look for art (by pressing the 'P' key or through the Art section of your inventory) it will open the 'Discovery interface' a screen with 9 artworks suggested to you, just be your usual self, and if some catch your eye you can zoom on them, and if you really like some you can buy them – to own in your inventory and post if you like.
If none catches your interest just click on the 'more' button to see a fresh selection.
The more you interact with D.A.I.S.Y the more relevant its suggestions will become. But what's even more amazing (we think) is that as you interact with D.A.I.S.Y its suggestions improve for every other player too! This is the power of network effects and we can't wait to see how this technical breakthrough will impact the wider (and stuffy, let's admit it) Art world.
---
What does DAISY stand for?
---
Discover Art Intended Specifcially for You. Also, this: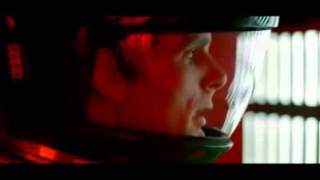 ---
---
Contact
I have questions, unanswered questions...
---
Then join us on Discord, for live real time support:
https://discord.gg/fVaWp7D Or by email:
daisy@stikipixels.com
---
---